Making Buckhead. . . so very livable.
Livable Buckhead, a 501(c)3, strives to ensure the long term vitality and prosperity of the Buckhead community by working cooperatively with individuals, public entities and private businesses to integrate into everyday life and business sustainable strategies that improve the environment and quality of life in the community.
2013 Buckhead Eco Collection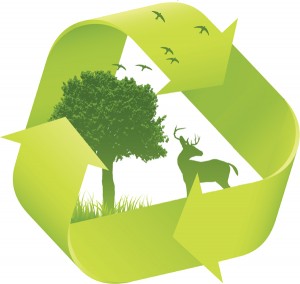 Thank you to all the registrants who showed up despite the weather, all of our dedicated volunteers, Atlanta City Council Representatives Howard Shook and Yolanda Adrean, sponsors and vendors for making this the most successful Eco Collection yet.  On March 23rd, 2013, Livable Buckhead and Live Thrive teamed up once again with Atlanta City Council Representatives Howard Shook and Yolanda Adrean to bring Buckhead residents and businesses an eco-friendly way to do some spring cleaning. This event provided an opportunity to easily and safely dispose of many of the items they've wanted to get rid of, but aren't safe for the regular trash pick-up.
If you've missed this event, you still have an opportunity to attend a similar event being sponsored by Atlanta City Council Representative Carla Smith and Live Thrive on April 27, 2013.  Click here for more information.
GA400 Trail Presentation – 30% Design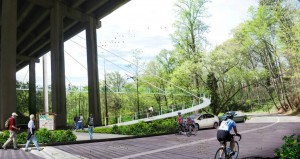 During the summer, Livable Buckhead, working with AECOM, met with stakeholders, including residents, civic associations, commercial property owners and community leaders to gain feedback for the design of the GA400 trail. That feedback, along with experts' advice, has led to the completion of approximately 30% of the design work for the trail project. Livable Buckhead's executive director, Denise Starling along with AECOM design and planning consultant Carlos Perez, are now re-engaging stakeholders with the new designs.
Livable Buckhead: The GA 400 Trail on BADTV
Would you like to see more green space and walkability in Buckhead? Soon you will! On this episode we talk to George Dusenbury from the City of Atlanta's Parks, Recreation and Cultural Affairs department about plans to increase park space in the city's least parked area. We'll also hear from Erica Danylchak from the Buckhead Heritage Society about how plans for the GA 400 trail will incorporate important historic sites along the way.
The second GA400 Trail newsletter now available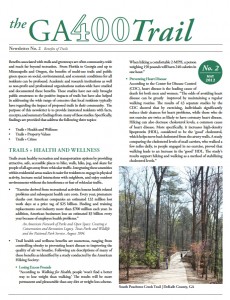 Benefit of trails: Benefits associated with trails and greenways are often community-wide and reach far beyond recreation. From Florida to Georgia and up to Minneapolis and Oregon, the benefits of multi-use trails and public green spaces on social, environmental, and economic conditions for all residents can be profound. Download the most recent version of the GA400 Trail newsletter to learn more.
8.5″ x 11″ (Download)
11″ x 17″ (Download)