Making Buckhead. . . so very livable.
Livable Buckhead, a 501(c)3, strives to ensure the long term vitality and prosperity of the Buckhead community by working cooperatively with individuals, public entities and private businesses to integrate into everyday life and business sustainable strategies that improve the environment and quality of life in the community.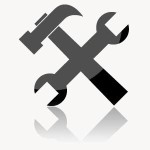 Website Maintenance - Over the next several weeks, this website will be undergoing considerable renovation and maintenance to increase user experience and to ease navigation.  During this time you may experience slow load times, broken links and unavailable pages.  We apologize for the inconvenience this may cause and thank you for your patience.
Construction Update for Phase I of PATH400 - Despite a rainy start, construction of Buckhead's 5.2-mile long multi-use trail is well underway.  Phase I begins at Old Ivy Road and runs south along GA400 to Lenox Road.  On May 21st, members of Livable Buckhead's (LBI) board of directors and other invited guests toured the construction site being managed by the PATH Foundation.  Click the image below to watch a 3-minute video of the tour.
PATH400 is a project of LBI, with support from our partners The Path Foundation and the Buckhead Community Improvement District (BCID).  An overview of Phase I is available to watch here and more information about the entire PATH400 project is available here.  

Lane closures for the work on Lenox Road will begin next month.  To receive updates about the closures please subscribe to our Traffic Alerts by either clicking on "Manage Subscriptions" at the bottom of this email or by emailing us directly.
Construction Begins On First Phase Of PATH400  - This Winter's ice and snow may have caused a delay, but just three years after the concept was first proposed, construction on a 5.2-mile, multi-use trail running parallel to GA 400 is set to begin. Work on the first phase of PATH400 starts March 2014.
PATH400 Trail Overview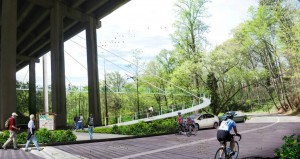 Identified as the spine of Buckhead's future parks system in the Buckhead Collection, the PATH400 trail offers the community the opportunity to leverage lands in public ownership to develop a community amenity that will provide local recreational and social opportunities including walkable and bikable connections to local schools and the commercial business district as well as to the Atlanta Beltline.