PARK(ing) Day – Sponsorship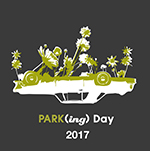 Help Livable Buckhead call attention to the need for more urban open space, to generate critical debate around how public space is created and allocated, and to improve the quality of urban human habitat by sponsoring this event. Your sponsorship will help reinforce the understanding of the lack of public park space in the community and emphasize the importance of parks.
Help ensure that PARK(ing) Day is a success and become a sponsor! You can sponsor at any amount you choose, but here are our standard sponsorship levels and what you get in return besides seeing Buckhead just that much greener.
In 2016, PARK(ing) Day sponsors were exposed to more than 1,000 attendees and over 250,000 impressions through Livable Buckhead's communications via email marketing and social media.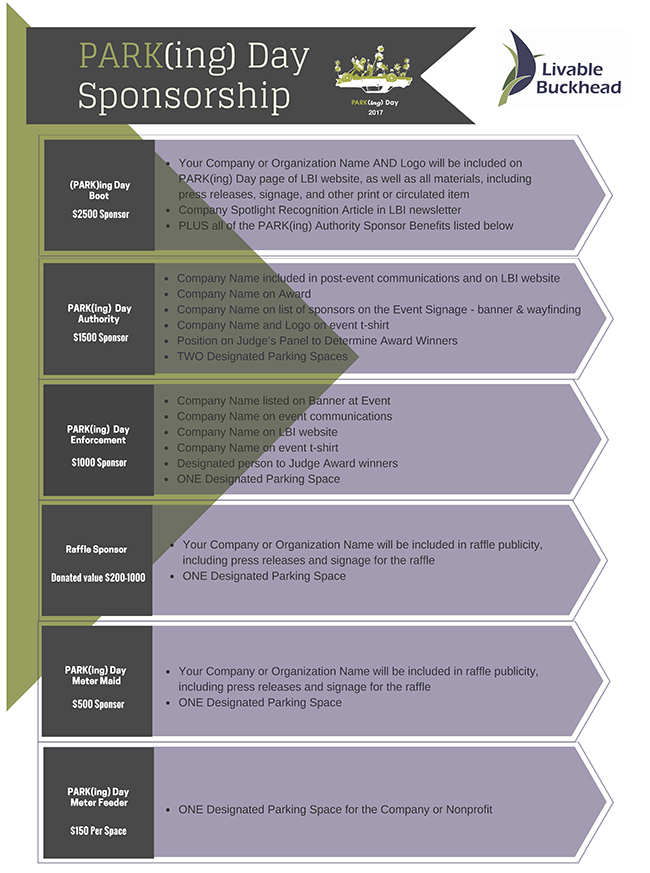 To find out more information about PARK(ing) Day sponsorship opportunities or to become a sponsor, simply fill out the form below and we will be in contact shortly!