Personal Commute Plans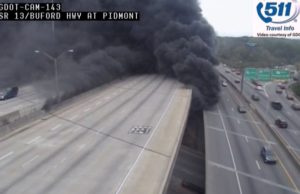 Due to a major fire and collapse of an elevated section of I-85 south of Buckhead on March 30, vehicle travel on parts of I-85 will be impacted for the foreseeable  future. While officials develop an action plan to repair the interstate, we want to help you understand your options to travel into and out of  Buckhead.
If you need help in planning your commute, please fill out and submit the short form below. Our staff will figure out what options you have and which will work best for you.