GRTA Xpress
Xpress, operated by the Georgia Regional Transportation Authority (GRTA), gives commuters throughout the metro Atlanta region a valuable transportation option and also improves the capacity of Georgia's most congested highways. 
25 routes in 12 metro Atlanta counties carry more than two million passenger trips annually, providing workers with reliable, stress-free commutes.
MARTA and Xpress work together to provide a seamless commute with free transfers between systems. All GRTA Xpress, CCT and GCT routes serve MARTA stations in Midtown, Downtown, Lindbergh and Perimeter. In the morning, Buckhead commuters pay GRTA Xpress fare and get a free transfer onto a MARTA train to continue on to Buckhead. In the afternoon commuters pay MARTA fare and get a free transfer onto a GRTA Xpress bus. Most Buckhead area commuters will need 20 one way MARTA trips ($42.50) and 20 one way Xpress/CCT/GCT trips (2 x 10 ride) for the month.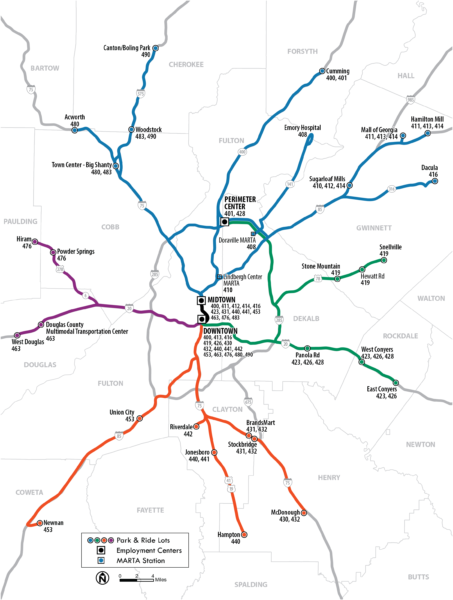 Interested in getting started? Head over to the
Xpress website
to learn more.