Telework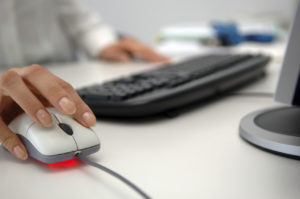 The best commute is one that only involves a information superhighway. You don't need to a crystal ball to picture what the commute will look like next week. So if your company has a telework program, help everyone by using it. If you can, prepare to telework for several days.  
Here are some tips: 
Separate work life from home life.
Get "ready" for work.
Establish "office" hours.
Divide up your day.
Set up the proper environment.
Keep the lines of communication open.
Don't constantly monitor your cellphone.
If your company does not currently offer telework, here is a quick start toolkit to help quickly implement a telework program at your worksite.  Please keep in mind that this toolkit is for a short-term program. Please contact us to set up an appointment for a FREE consultation with our telework team so that we can make sure your telework program is meeting your company's long term goals.